Explore on Your Own Terms
Seeking out spontaneity? With our itineraries and expert support from behind the scenes, choose your own adventure on these flexible vacations. This travel style is perfect for small groups, couples, or riders who are looking for freedom.
Follow your own schedule, starting and stopping whenever you want—maybe to picnic on those cheeses and fresh bread you bought at the market or to explore an ancient castle half-hidden behind the trees. Embrace your independence on a biking vacation with no guides, while still relaxing fully, knowing every detail is taken care of. Enjoy all the freedom with none of the planning—the ideal vacation for independent travelers who want to experience a destination on their own timetable.
Inclusions
Welcome orientation and bike fitting with local host
Custom VBT bike, helmet, and bike bag
24/7 support system (a combination of your VBT local host and travel assistance hotline)
VBT Road Book with insider destination information like restaurant recommendations and points of interest
Boutique accommodations in town centers for easy exploring and resupplying
Breakfast every morning at your hotel to fuel you for the day's ride
Luggage transfers between hotels
Ride with GPS voice navigation and printed daily route notes
Flat kit and multi-tool
Even more with Self-Guided Air+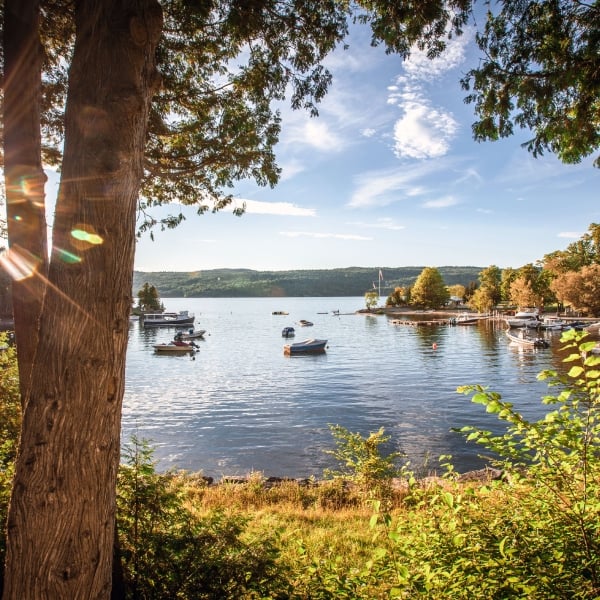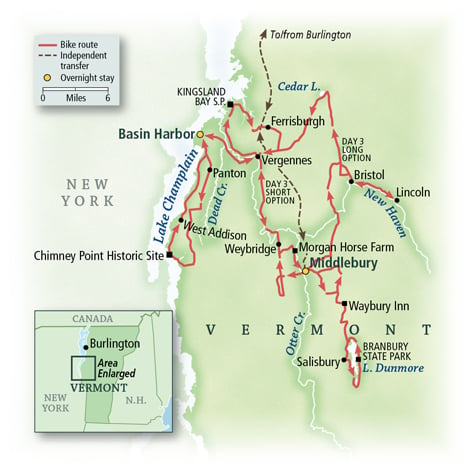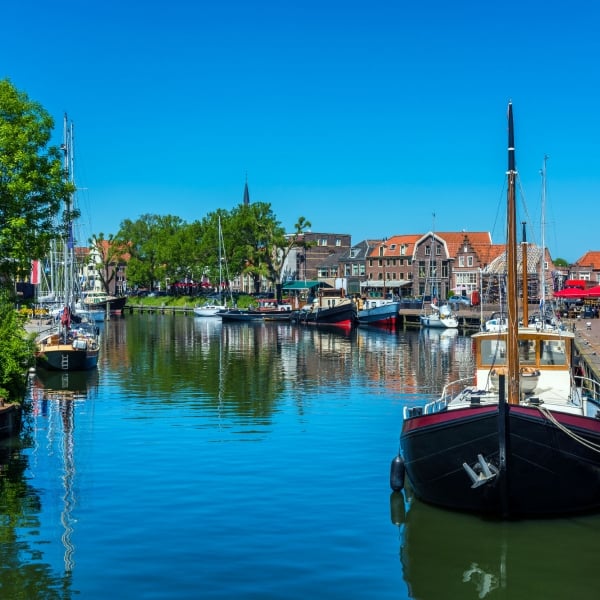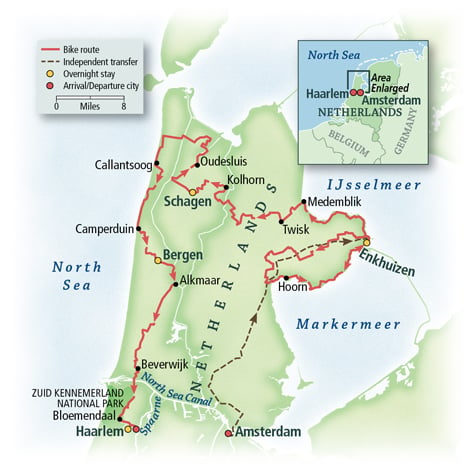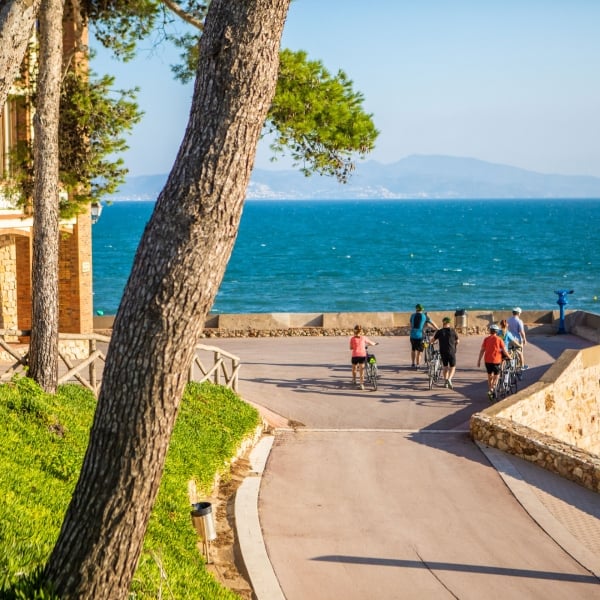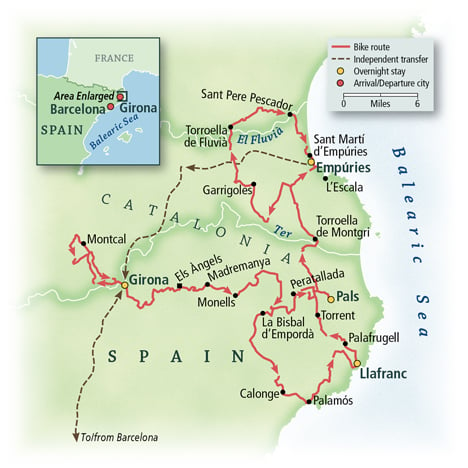 Spain: Barcelona & Costa Brava
Self-Guided Biking
Starting from 6 days at
$2,345
Savor a free-spirited ride on Spain's Costa Brava. You'll set your own pace on this inn-to-inn self-guided bike tour of Catalonia's coastal ranges and medieval enclaves.
We've Got Your Back
We offer support throughout your journey, from our expert tour consultants—who are eager to help you prepare—to baggage transfers between hotels; detailed route notes; and a reliable, local host for virtual on-tour assistance. For emergency travel services, our travel assistance provider is a phone call away.
Independent Exploration
Your Road Book is more than just route notes, it's your guide to experiencing your destination like a local. You'll find expert recommendations for everything from the best locally owned restaurants to off-the-beaten path attractions, secret beaches, and the spots with the best views.
You have a full day of exploring ahead of you, so you'll want to fuel up with your included morning meal. Whether it's a full English breakfast in the Cotswolds or fresh fruit and a cappuccino by the seaside in Italy, you'll start every day off with delicious regional cuisine.
Linger over your breakfast or get an early start, the day's schedule is up to you! Begin your ride in a charming Portguese village or take off along the coast of Vancouver Island; wherever your adventure takes you, you have the freedom to ride and explore at your own pace.
Pause in a small town to explore a charming boutique, or hop off your bike to take a quick dip in the sea. You choose when to stop and explore and when to push on to your next destination.
Arrive in town and head to the restaurant recommended for lunch in your Road Book, or find a quiet spot to pull over and enjoy the view while eating your packed lunch.
Back on your bike, cycle through picturesque English countryside, or encounter the beauty of charming medieval villages on the Costa Brava.
It's time for a late-afternoon snack, perhaps a delicious pastel de nata in Portugal or high tea in the Cotswolds if you're feeling fancy!
Check your Road Book again to find a hidden gem of a restaurant for dinner. Relax over a bottle of wine and a delicious, locally sourced meal.
Head out for an after-dinner drink in town, enjoy an evening passeggiata, or go to bed early so you can hit the ground running in the morning, your evening plans are entirely up to you.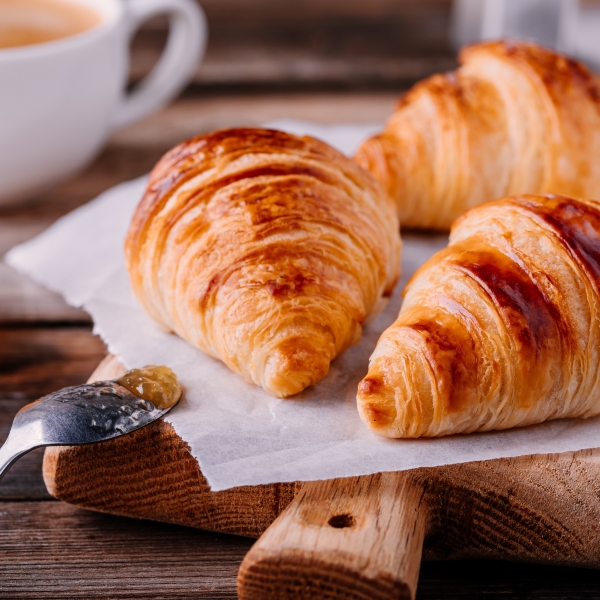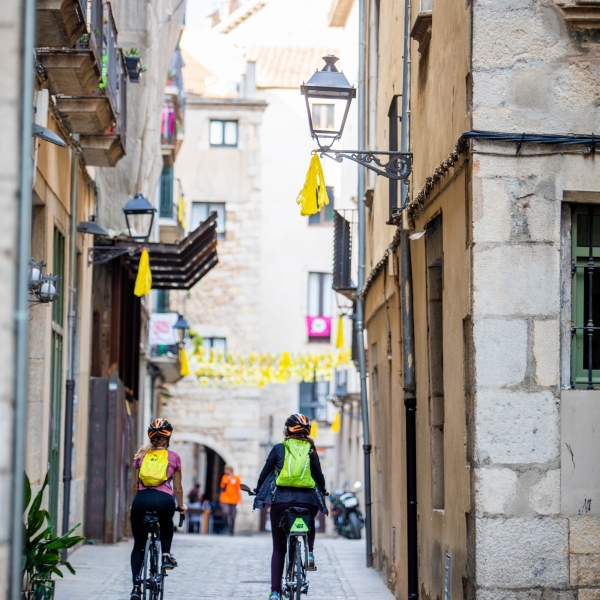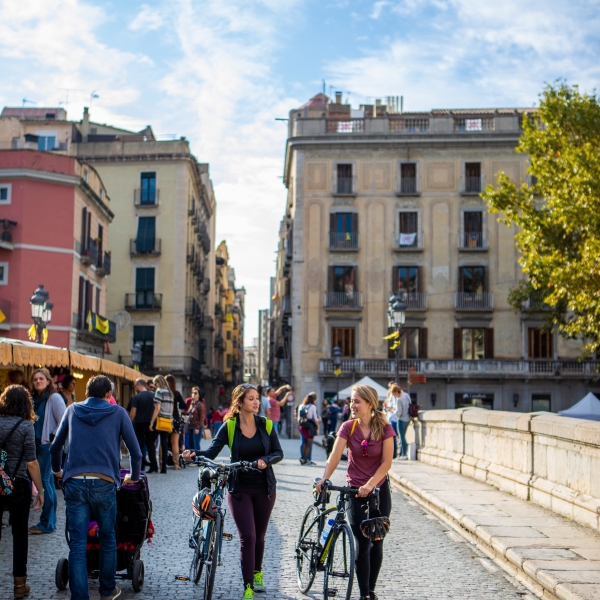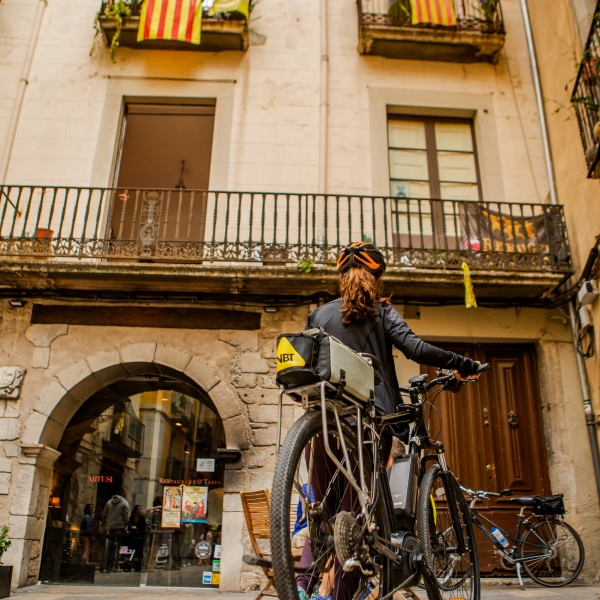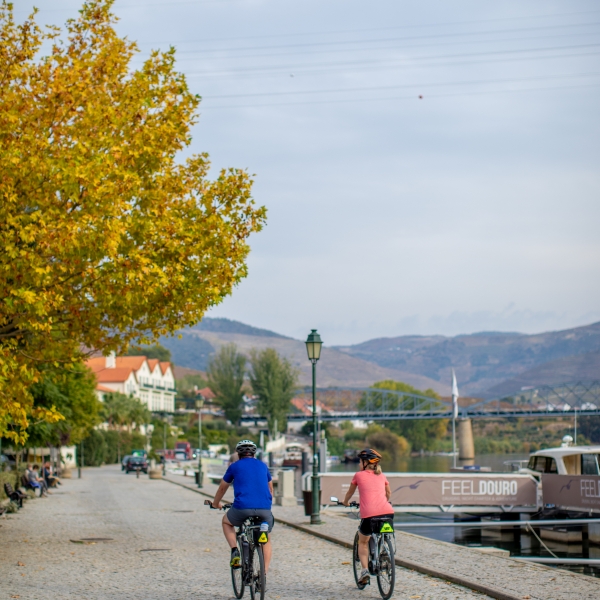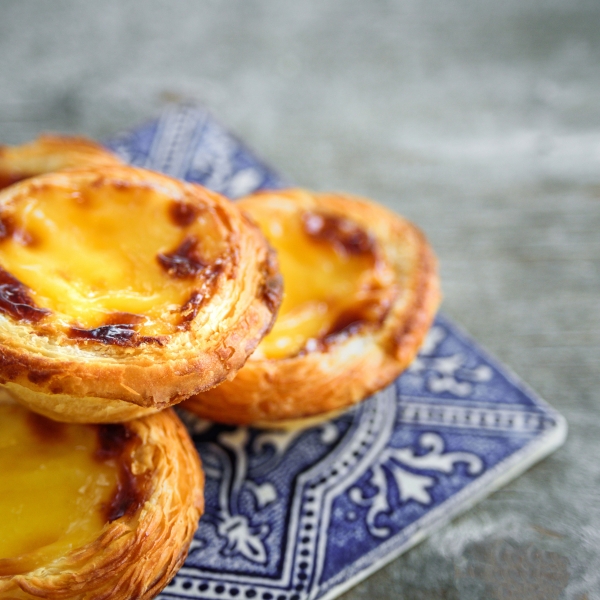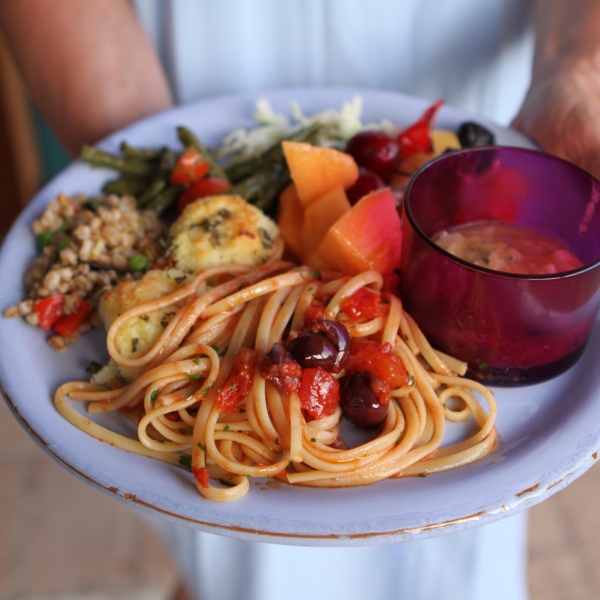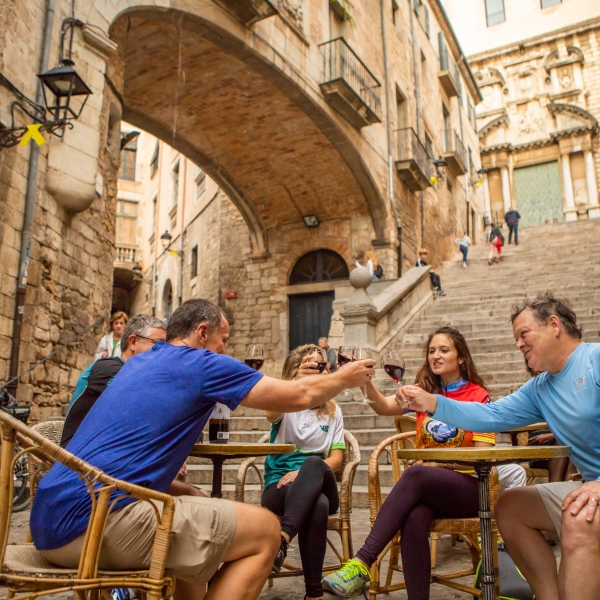 Be the First to Get News & Special Offers